Tags… what is the use of them and why are they there?
Venessa Matthee
What Are Tags?
There is a great deal of confusion in the website world as to exactly what tags are, and how they should be used.
But the definition is quite simple, we can put it best by defining categories as your latest news / products table of contents, and tags as your index words.
Say you owned a recipes website. Your recipes might be categorized by meal type (e.g. breakfast, lunch, dessert, etc), which gives the user a great starting point in finding what they want. A reader finds a great chicken dinner dish, and is interested in finding more chicken recipes on your site. This is where a "chicken" tag, linked to on every chicken recipe post, would be very helpful.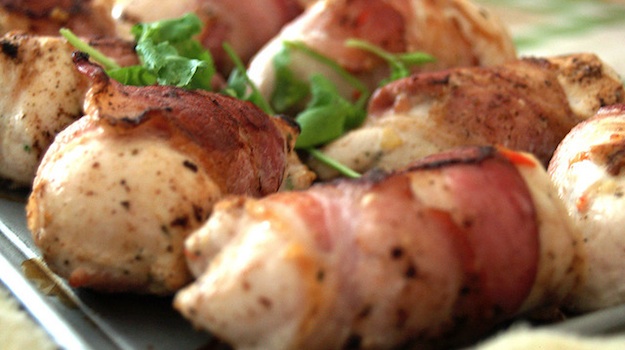 The above is an example of how tags can be used as a genuinely useful navigation aid, and can also lead to increased engagement (as readers find it easier to locate the kind of content that they are interested in). Not only that, it helps provide Google with further context as to the relevance of your site.
Should You Tag?
Although our chicken recipes example is a great one for promoting effective tag usage, it does not mean that tagging is right for you.
After all, how often do you use tags in your website? Perhaps not very often (although that is probably more due to the shockingly poor usage of tags amongst the vast majority of websites than anything else).
The navigational aid argument is only valid if you can demonstrate that tagging will be more useful to your readers than most alternative forms of navigation.Why? Because any more than say 3-4 methods of navigation will only serve to overwhelm your reader. If you already have your main navigation bar, categories, and a search box, will tagging add further value? That is the question you need to ask yourself.
Ultimately, the decision to tag (or not) is down to you. If you tag correctly, there is no real downside (other than the time investment required in creating and maintaining tags, which will be explored below). If you feel that it will benefit your users, and/or you are happy to do the work in the hope that it will positively affect your rankings, you should include them.
How to Tag Effectively
If you do make the decision to tag, you must make sure that you do so in the correct fashion. Poor tagging practice will do you site no good, and may even have a detrimental impact.
The good news is that tagging effectively is not particularly difficult. The key is to tag sparingly and efficiently. By this I mean that each tag you use must be highly relevant to the content in the post you are tagging, and the tag in question should be short (ideally no more than two words) and specific.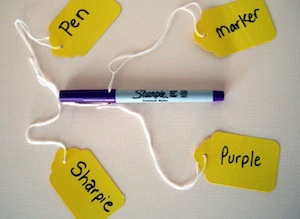 Say for instance you wrote a piece about a new chicken recipe that tastes great. Some highly relevant tags would be "chicken", "recipe", and "taste great". All three are directly related to the subject matter addressed in the post. Some might argue against the inclusion of certain tags if categories already offer up similar context, but I personally do not mind a bit of overlap.
What wouldn't be a useful tag is "cooking time". Although cooking time is technically related to the piece in that you have written about a recipe (that was obviously cooked), it is not relevant enough to warrant tagging.
Tags can be both underused and overused. There is little point in having a tag if it is only used 2-3 times – that points to it being a term that is not particularly relevant to your blog as a whole. On the flip side, if almost all of your posts have the same tag(s), you know that those tag(s) are too general and do not offer value as a navigational aid.
The key when tagging is to ask yourself if you would be drawn to click on the tag when reaching say the bottom of the post. If I read the example piece above, I could well be interested in reading more on that chicken recipe. Therefore, I would deem them useful tags.
Tag Management
Tagging is a commitment.
That may sound overly dramatic, but in deciding to tag, you must accept that time will need to be set aside to both create and maintain them.
Tagging shouldn't be done half-heartedly – each one should be carefully considered, and that takes time. Furthermore, you will need to set aside a few minutes perhaps every month or so to manage your tags.
If you do not carry out regular maintenance, you will end up with a bloated list of tags that is useful to no one.
Do You Tag? Will You Tag?
So that's the skinny on tagging folks. Are you already a tagger? Or are you now planning on becoming one? Try it out and see how it works for you!